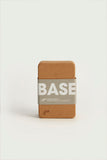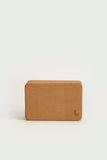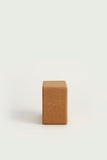 Cork Yoga Block
Keep your position!
This yoga block is made of cork. It allows you to keep a perfect position and improve your flexibility.
Features: 
Sustainable firmness cork
Non-slip surface
Rounded corners for optimal comfort.
How to care for your Lolë Yoga Block:
Wipe clean with a damp cloth. If needed use an organic cleaning solution. Sponge or air dry.