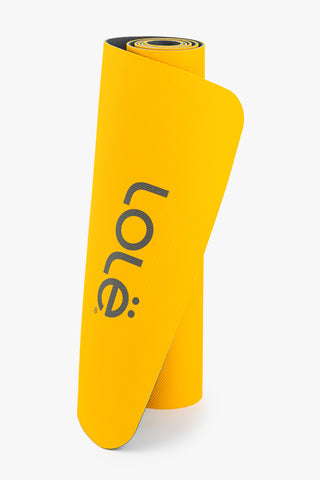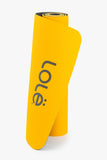 Yoga Mat
This is your anytime, anywhere yoga mat.
This yoga mat is not only ideal for your favourite flow but also essential for all types of workouts that require a sturdy and long-lasting exercise mat for HIIT, pilates, and other floor exercises. It's also #trending among those that are searching for a yoga mat that withstands vinyasa flows as much as it stands up to multiple reps. This durable lightweight yoga mat is your movement essential.
Whether you're using this must-have yoga mat at home and building your own do-it-yourself yoga kit or want to bring this with you to an outdoor space or studio, this durable and quality yoga mat will be sturdy enough, whatever movement you make on it.
Care & cleaning: 
Spot clean with damp cloth with cold water and mild detergent. Once clean, dry flat.